If you plan a vacation for a week or more, then Jordan is the perfect destination you must explore with your family. Once you go there, you will realize why people preferred the Jordanian adventure over others. You must feel that a family trip to Jordan was a surreal experience. It seems like a dream come true for most travelers since they read about the country in their geography and history classes.
Most travelers get fascinated by the spectacular culture, sightseeing, natural marvels, and years-back treasures. From biblical stories to real-life ones, Jordan was always one of the bucket list destinations of the most avid travelers bucket list. But, are you deciding to travel to Jordan & begin searching for a suitable Jordan tour package based on your need & internet? We at Go Jordan Travel and Tourism help you find the best that you dream to sea in Jordan. We help you find the best yet customized Jordan tour package that fits best, no matter whether you are a solo traveler, family or a group of visitors.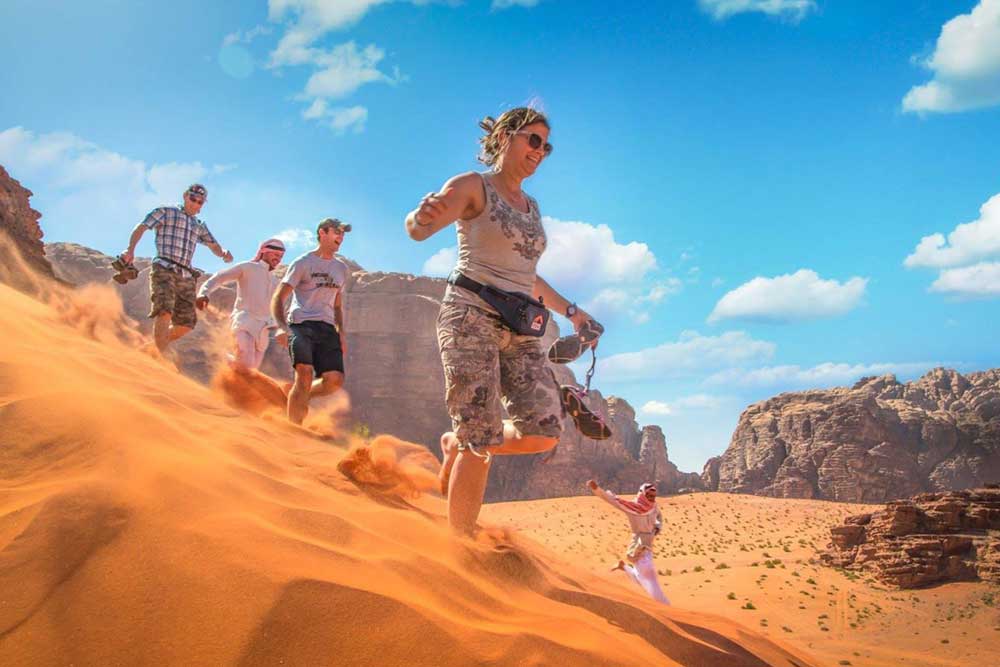 Our Jordan tour package covers how to get the most out of your Jordan tour with your family. Whether you have a four-day or a week or ten days or even more days journey, we have the right Jordan tour package for you. Jordan is relatively a small country! But don't think you can rush through and cover it all in a few days! Jordan is packed with many things above its size regarding history, culture, sceneries, welcoming citizens, and much more. So get ready for a fantastic trip to Jordan with Go Jordan Travel and Tourism!
Jordan is one of the best countries to explore in the Middle East. It not only is it one of the most stable countries from a security and political standpoint, but houses some of the most stunning antiquities in the area.  It is home to five cities of biblical interest, five UNESCO world heritage sites, The Dead Sea and the most excellent Petra & little Petra- which needs no introduction! It is not only a suitable place to discover with family but an exceptional place for history buffs. Jordan is also an excellent destination for nature, hiking, wellness, mouth-watering food, great culture & ecotourism.
We can make a tailor-made Jordan tour package which includes some of Jordan's most popular spots. We also try to take you off the beaten path, too. We put together Jordan's most popular attractions in the Jordan tour packages and are ready to take you & your group once you landed in Amman. We try to bring an edge to your journey. For this, we arrange the best accommodation as your base and the best transportation to travel to different locations easily. It ensures you see the country in a whole other way.
There are many options for tours of Jordan. A trip to Jordan from any part of the Globe is very doable and worthwhile if you are interested in exploring ancient cultures amidst spectacular landscapes. We offer you the best Jordan tour package if you are short on time and don't have time to plan your family trip. However, we recommend traveling independently with our expert & bilingual guides, who allow you to get off the beaten track. Your journey may end after the vacation period, but we assure you there will be no end to the memories we share with you & your family!