Jordan, a very popular destination in Southwest Asia welcomes you. It is known for its natural reserves, ancient monuments, and seaside resorts. Jordan is home to a huge number of archaeological, religious, and tourist sites. Petra, Wadi Rum, Jerash, and the Dead Sea are some of the popular destinations to explore in Jordan. If you are interested in history and culture then plan a trip to Jordan this vacation because this place is rich in history and culture. You will get to explore the history and culture of Jordan very deeply. You will get a chance to educate yourself about the Middle Eastern heritage. Jordan is a great place to spend your next holiday in.
Jordan has very old statues, sites, dams, etc. It offers a lot to its visitors. You will enjoy every moment in Jordan, creating very fun and unforgettable times to remember for life.
Your tour to Jordan will be knowledgeable as well because there are a lot of things that will educate you. So, plan a trip with Go Jordan Tour & Travel. We offer amazing tour packages to suit any customer's tour needs.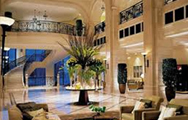 We are a tour and tourism company, operating for over 2 decades. We provide exceptional tour services to our customers. The years of experience in this industry have made us very reliable and known. Every staff member at Go Jordan Tour & Travel is well-experienced with more than 20 years of work in this industry. We are promising the best kind of tour service. Go Jordan Tour & Travel promises and delivers. You will be finding our company to be very convenient to choose for tour and travel. Our experience has made us aware of all types of itinerary needs of customers. Every customer has different traveling needs and preferences. Therefore, we also customize as per the individual needs of our customers.
Jordan's visit with Go Jordan Tour & Travel is just perfect because the whole tour will be arranged rightly and will also be executed rightly so that the whole tour goes smooth and enjoyable.
Jordan Tour Packages 2023 of Go Jordan Tour & Travel: We have a wide array of Jordan tour packages to fit different tour requirements of customers. Every tour is designed by our experts, they carefully design every package keeping in mind all the tour needs of customers.
Our tour packages cover –
Biblical Tours: This tour package is perfect as it is a combination of travel with educating yourself about the history and religion of Jordan. So, explore the Holy Land in the best way with this tour package. You will be provided with all the Biblical knowledge to make your trip the best trip.
Cuisine Tour: Have an interest in trying the different cuisines of Jordan? Then book this package to explore the amazing flavors of this famous destination, 'Jordan'.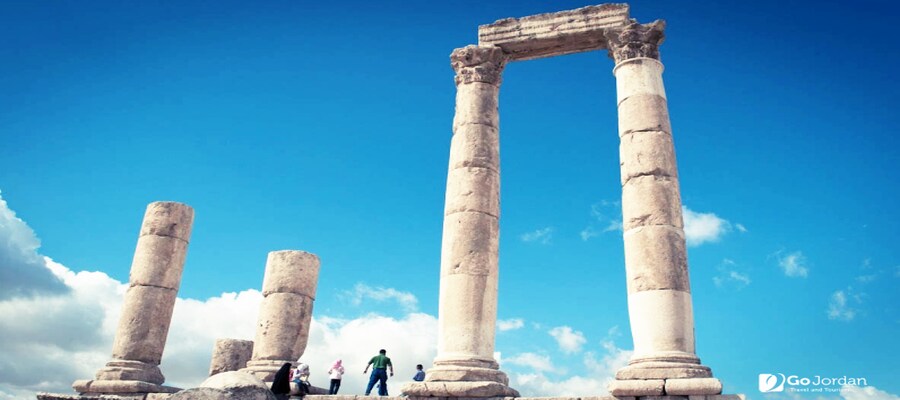 Day Tours Amman: You will be guided by experienced guides while visiting Wadi Mujib and Dana Reserve. You can also include a Petra visit in your trip. Amman being the largest city in Jordan is popular for many attractions. It is the economic, political, and cultural center of the country.
Jordan Classical Tour: This tour covers a trip to very important sites like Petra and Jerash. You will take a rest in Bedouin camp at night time. This tour also includes Jordan's natural wonders like swimming in the Dead Sea and hiking in Mount Nebo.
There are lot more packages offered. You can browse and select the one of your choices.
For more details, please feel free to call.
Go Jordan Tours is right here to assist.