Throughout the centuries, Jordan has been home to numerous antiquated human advancements, from the Nabataeans to the Romans. Amazing old ruins spot the scene right up until today, rousing new flow of guests. So where would it be a good idea for you to go on the off chance that you need to see the best of the old world in Jordan? Our Jordan shore excursions give you an affordable and comfortable opportunity to be at such places.
Petra
The list would of course be unfinished without Petra, the "Rose City" built by prehistoric Nabataeans that is so amazing it has become a symbol of Jordan. We help you to spend hours here while on our adventure tours in Jordan winding your way through narrow red gorges, admiring the Treasury, exploring the numerous rock-cut tombs, and trek all the way out to the Monastery. There are no languages sufficient to portray the ambiance here—you simply have to visit and experience it for yourself.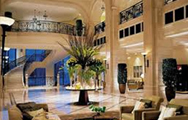 Little Petra
Our Jordan shore excursions will also take you to Little Petra, which is built by the Nabataeans, likely around the 1st century CE. At Little Petra you will see more rock-cut buildings, impressively designed and crafted out of cliffs and mountainsides. If Petra was not enough, then Little Petra, situated slightly further north, will really amaze you. One of the major highlight of Little Petra is The Painted House. It is a small room with a well-preserved ceiling fresco depicting birds and grapevines. This captivating fresco is a tremendously rare example of Nabataean painting that you can witness until today.
Madaba
Designed and developed in the 6th century CE for the Byzantine Church of St. George, the mosaic map at Madaba is one of the ancient known maps to highlight the Holy Land. In addition to its chronological significance, the Madaba map is a truly excellent work of art with an attention-grabbing attention to detail. Look carefully when you are there on our Jordan shore excursions and you will easily locate the Dead Sea, the cities of Jericho, Askalon, Bethlehem, and obviously Jerusalem, complete with various landmarks such as the Church of the Holy Sepulchre, the Tower of David, and the Damascus Gate.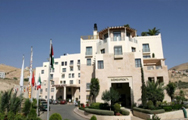 Desert Castles
There are many desert "castles" in Jordan, but three of the best are Qasr Kharana, Qasr Amra, and Qasr al-Azraq. These three sites are easy to visit being a part of our adventure tours in Jordan. These ancient structures are from the 8th century CE and our English-speaking guides will help you to understand the significance of the places.
So, if you desire to have an amazing trip to Jordan and explore the ancient past then please be with us.