At Go Jordan Travel and Tourism, we believe that travel is not just about visiting new places; it's about immersing yourself in a world of discovery, experiencing different cultures, and creating lifelong memories. As one of the leading travel agencies in Jordan, we take pride in curating exceptional tours that allow travelers to explore the beauty and richness of our country. From the ancient wonders of Petra to the serene landscapes of the Dead Sea, our tours are designed to provide an authentic and unforgettable experience.
Discovering Jordan's Treasures:
Jordan is a land of diverse landscapes, historical marvels, and warm hospitality. Our tours are meticulously crafted to showcase the country's most iconic destinations and hidden gems. Whether it's exploring the rose-red city of Petra, a UNESCO World Heritage Site and one of the New Seven Wonders of the World, or floating effortlessly on the Dead Sea, the lowest point on Earth, our itineraries capture the essence of Jordan's natural and cultural heritage.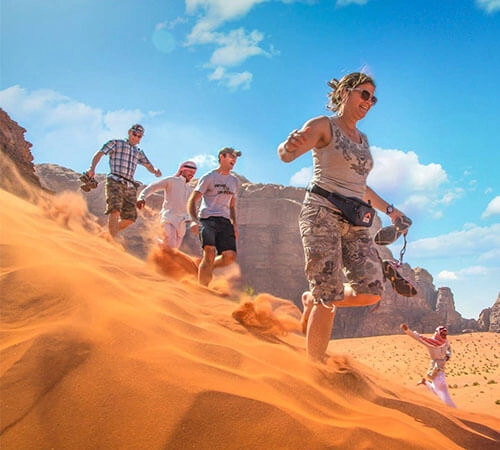 Cultural Immersion and Authentic Experiences:
At Go Jordan Travel and Tourism, we believe in providing more than just a sightseeing tour. We offer immersive experiences that allow travelers to connect with local communities and traditions. From savoring traditional Jordanian cuisine to engaging in hands-on workshops with local artisans, our tours provide a deep understanding of Jordan's rich cultural tapestry.
Expert Guides and Personalized Service:
Our team of experienced and knowledgeable guides are passionate about sharing the stories and history of Jordan. They go the extra mile to ensure that every traveler receives personalized attention and gains valuable insights into the places they visit. Whether you're a history buff, an adventure seeker, or a nature enthusiast, our guides tailor their narration to cater to your interests, making your journey informative and enjoyable.
Sustainable and Responsible Travel:
We are committed to promoting sustainable and responsible travel practices. Our tours are designed to minimize the environmental impact and support local communities. We partner with eco-friendly accommodations, promote responsible wildlife viewing, and contribute to conservation efforts. Traveling with us means not only exploring Jordan but also contributing to the preservation of its natural beauty and cultural heritage.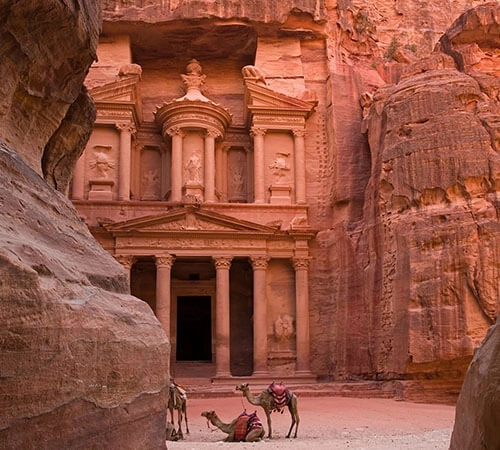 Creating Unforgettable Memories:
At Go Jordan Travel and Tourism, we understand the importance of creating memories that last a lifetime. Whether you're exploring the ancient ruins of Jerash, marveling at the majestic Wadi Rum desert, or experiencing the vibrant culture of Amman, our tours are filled with moments that will leave you awe-inspired. We take care of all the details, allowing you to focus on enjoying your journey and creating unforgettable memories with your fellow travelers.
In conclusion, Go Jordan Travel and Tourism is not just a travel agency; we are your gateway to a world of exploration and adventure. Join us on a journey to discover the beauty of Jordan, immerse yourself in its rich heritage, and create memories that will stay with you forever. Travel with us and experience Jordan like never before.